Top Quality Instructors Lead the Way
Neal Otto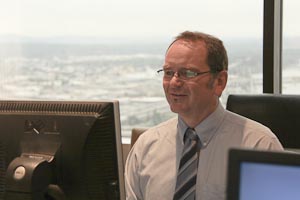 Jumpstart's founder and primary trainer, Neal is a lifelong educator and learner with 29+ years of instruction experience, with a focus on technology since 1996.
Neal is known for his broad knowledge of an extensive array of software and his ability to connect with students of all abilities and styles.
Organizations: Neal is a member of the Oregon Computer Consultants Association (OCCA), the American Society for Training and Development (ASTD), and Portland Executives Association. Participation in these organizations keeps Jumpstart focused on new technology and workforce issues.
Certifications: Microsoft Partner, Microsoft Certified Professional, Microsoft Project
Networking: Linked In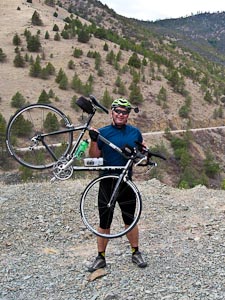 Personal: Neal lives in the Greater Portland Oregon area with his wife Paige (also an educator), son Nathan, daughter Brynne, and Linus the Wonder Dog. He is a long distance bicyclist and loves to spend any spare time in his shop making sawdust.
Rebecca Benoit
Rebecca draws years of training experience from her own business and as an instructor for CompUSA. She is knowledgeable in a wide variety of software including Microsoft and Adobe, and has a particular passion for all things to do with digital photography.
She is known for her patience with beginners, good humor, and ability to find solutions to student specific problems.
Organizations: Rebecca is an organizer for the Portland/Vancouver Photography Meetup Group, and belongs to the Beaverton Chamber of Commerce. In the past, she has been a member of the Portland PC User's Group and board member of the Lake Owego Chamber of Commerce.
Networking: Linked In, Facebook
Personal: Rebecca is the proud mother of two fine young men, and lives in the Greater Portland Oregon area with her husband Nader. She loves playing with cameras and traveling, two very compatible passions.